Britain is in no position to lecture on human rights when Vince Cable's authorisation follows a long history of arms sales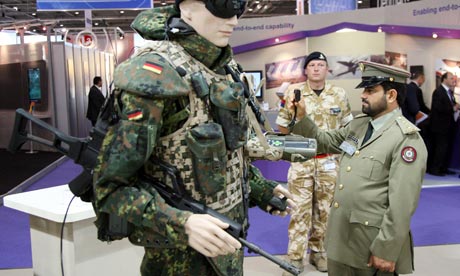 This is old news, but we now also know that until the fall of the Shah in 1979, Britain also sold Rapier missiles and Chieftain tanks to Iran's autocratic regime – weapons that were undoubtedly also used in the Iran-Iraq war.
Both sets of arms were effectively paid for by the British taxpayer, as both Iraq and Iran defaulted on the loans given by Britain, and they became part of Iraq and Iran's debt. Though Iran still "owes" £28m to Britain, plus an undisclosed amount of interest, this didn't stop Britain guaranteeing £178m of loans to Iran to buy British exports for gas and oil developments in the mid 2000s, thus breaking its own rules.
In opposition, Cable railed against the use of taxpayer money to support such sales, and his party promised to audit and cancel these debts and stop the sales. In power, he behaves the same way as his predecessors. While regularly claiming such deals are a "thing of the past", Cable has signed off £2bn of loans to the dictatorship in Oman to buy British Typhoon fighter aircraft, the sale of a hovercraft to the highly indebted Pakistan navy and an iron ore mine in Sierra Leone which has not even been assessed for its human rights impact.