Why is India so bad for women?
Of all the rich G20 nations, India has been labelled the worst place to be a woman. But how is this possible in a country that prides itself on being the world's largest democracy?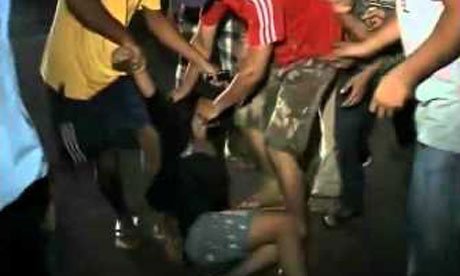 One evening two weeks ago, just a few miles downhill, a young student left a bar and was set upon by a gang of at least 18 men. They dragged her into the road by her hair, tried to rip off her clothes and smiled at the cameras that filmed it all. It was around 9.30pm on one of Guwahati's busiest streets – a chaotic three-lane thoroughfare soundtracked by constantly beeping horns and chugging tuk-tuks. But for at least 20 minutes, no one called the police. They easily could have. Many of those present had phones: they were using them to film the scene as the men yanked up the girl's vest and tugged at her bra and groped her breasts as she begged for help from passing cars. We know this because a cameraman from the local TV channel was there too, capturing the attack for his viewers' enjoyment. The woman was abused for 45 minutes before the police arrived.
Within half an hour, clips were broadcast on Assam's NewsLive channel. Watching across town, Sheetal Sharma and Bitopi Dutta were horrified. "I was fuming like anything. There was this horrible, brutal assault being shown on screen – and the most disturbing thing was, the blame was being put on the woman, who, the report emphasised, was drunk," says Sharma, a 29-year-old feminist activist from the North-East Network, a women's rights organisation in Guwahati. "The way it was filmed, the camera was panning up and down her body, focusing on her breasts, her thighs," says Dutta, her 22-year-old colleague.
It was only a few days later, when the clip had gone viral and had been picked up by the national channels in Delhi, that the police were shamed into action. By then, Guwahati residents had taken matters into their own hands, producing an enormous banner that they strung up alongside one of the city's arterial roads featuring screen grabs of the main suspects. Six days after the attack, the chief minister of Assam, the state where Guwahati is located, ordered the police to arrest a dozen key suspects. He met the victim and promised her 50,000 rupees (£580) compensation.
There is currently no special law in India against sexual assault or harassment, and only vaginal penetration by a penis counts as rape. Those who molested the woman in Guwahati would be booked for "insulting or outraging the modesty of a woman" or "intruding upon her privacy". The maximum punishment is a year's imprisonment, or a fine, or both.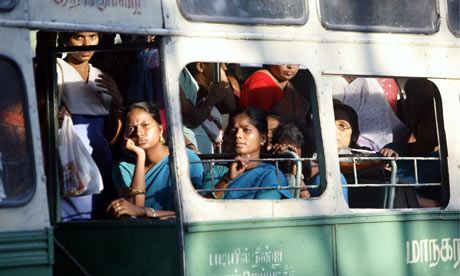 In June, a father beheaded his 20-year-old daughter with a sword in a village in Rajasthan, western India, parading her bleeding head around as a warning to other young women who might fall in love with a lower-caste boy.
She added: "Westernisation has afflicted our cities the worst. There are no values left. In places like Delhi there is no culture of giving up seats for women. It is unfortunate that while the west is learning from our culture, we are giving ourselves up completely to western ways."
Her remarks caused a storm. As Sagarika Ghose put it in the online magazine First Post: "It's not just about blindly aping the west, Ms Sharma. It's also about the vacuum in the law, lack of security at leisure spots, lack of gender justice, lack of fear of the law, police and judicial apathy and the complete lack of awareness that men and women have the right to enjoy exactly the same kind of leisure activities."
The Guardian asked Sharma for an interview to clarify her remarks but our requests were ignored.
Maini Mahanta, the editor of the Assamese women's magazine Nandini ("Daughter"), believes the NCW chair's remarks are indicative of what she calls the "Taliban-plus" mentality that is creeping into Indian society. "In this part of the world, it's worse than the Taliban," she insists in her Guwahati office. "At least the Taliban are open about what they like and dislike. Here, society is so hypocritical. We worship female goddesses and yet fail to protect women from these crimes and then blame them too."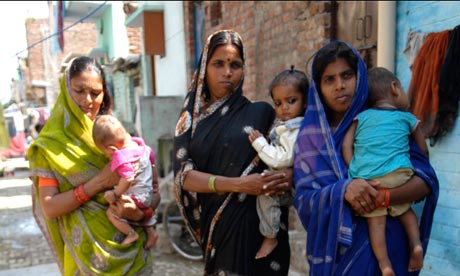 Sheetal Sharma and Bitopi Dutta, the young feminists from the North East Network, complain that modern women are divided into "bad" and "good" according to what they wear, whether they go out after dark and whether they drink alcohol. "We are seeing a rise of moral policing, which blames those women who are not seen as being 'good'," says Sharma. "So if they are abused in a pub, for example, it's OK – they have to learn their lesson," adds Dutta, 22, who grumbles that young women such as herself cannot now hold hands with a boyfriend in a Guwahati park, let alone kiss, without getting into trouble with the moral police, if not the real police.
Many women agree the response from the Guwahati authorities shows they are blind to the root cause: a society that does not truly respect women. Instead, a knee-jerk reaction was taken to force all bars and off-licences to shut by 9.30pm. Club Mint, the bar outside which the young woman was molested, had its licence revoked. Parents were urged to keep a close eye on their daughters.
Zabeen Ahmed, the 50-year-old librarian at Cotton College in Guwahati, tells how she was out for an evening walk not long ago when she was stopped by the police. "They asked me what I was doing out at that at that time – it was 10.30pm or so – and they asked me where my husband was."
The fact that India has a female president – Pratibha Patil – and Sonia Gandhi in control of the ruling Congress party means very little, insists Monisha Behal, "chairperson" of the North East Network. "In the UK, you have had Margaret Thatcher – if you are being harassed by a hoodlum in the street there, do ask: 'How can this be when we have had a woman prime minister?'" she says.
Every Indian woman the Guardian spoke to for this article agreed that harassment was part of their everyday lives. Mahanta revealed that she always carries chilli powder in her handbag if she ever has to take public transport and needed to throw it in the face of anyone with wandering hands. Deepika Patar, 24, a journalist at the Seven Sisters newspaper in Assam, says city buses were notorious for gropers. "If women are standing up because there are no seats, men often press up against them, or touch their breasts or bottom," she explains.
Speaking under condition of anonymity, the 35-year-old blogger says she had experienced sexual harassment "tonnes of times". "I hate to use the word, but I'm afraid it has become 'normal'," she says. "Like if you're in a lift, men will press up against you or grab you or make a comment about your appearance. It's because of this that I stopped travelling by buses and started travelling by auto rickshaws, and eventually got a car myself – to avoid this ordeal. When the metro was launched I loved it – it's an improvement in public transport, very well maintained, you feel safe. Then this happened and I was blamed."