Ashifa Kassam in The Guardian

A Canadian mother has called for lawyers and judges to receive better training on gender identity after two judges in the province of Alberta ordered her four-year-old child to stop wearing girls' clothing in public.

The order was first issued last year by a family court judge in Medicine Hat, a small city of 63,000. Some three months later, the clothing restriction was upheld by a second judge.

Susan Smith said her child was born male but began identifying as a girl soon after turning two years old. "First I thought it was really cute. It was like 'oh no no honey, you're a boy," said Smith, whose name has been changed in order to protect the child.

But her child only became increasingly insistent. Smith, who is separated from the child's father but shares custody, struggled with how to respond. "I was kind of questioning, is my kid doing this for attention? What is going on?"

Then one evening, after her child surprised her by asking when their penis would fall off, Smith sat the child down. "I told them sweetheart, you were born with a penis, so you're a boy. You will always have your penis, therefore you'll always be a boy."

A few nights later her child woke her up, visibly upset. "It was along the lines of mom, I don't want to be a boy," said Smith. "And then it went to almost shouting. I'm going to cut my penis off, I want my penis off."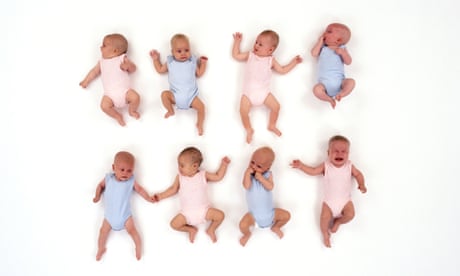 Trans children allowed to express identity 'have good mental health'


Concerned for the safety of the child, she sought professional help and began researching gender dysphoria, a condition that causes a person to experience extreme distress because of a disconnect between their birth sex and gender identity.

Soon after, Smith decided she would acknowledge the child's choice of gender identity. "I was going to do whatever I could to validate and support them and to be that one person they could go to," Smith said.

After conferring with the staff and children at her child's preschool and daycare, she began offering her child the option of wearing either male, female or gender neutral clothing. Her child consistently chose stereotypically female clothing and opted to go by a female name, she said.

According to Smith, her child's confidence bloomed, while the yelling, screaming and unhappiness disappeared. "Everything was perfect," she said.

Throughout the process, Smith had kept the father informed. But about one month after she began allowing her child to choose their clothing, Smith was served court documents. The father – who Smith said blamed her for the child's anxiety and confusion around gender – was seeking full custody of the child.

The first interim order, issued in December 2015, said Smith could continue as the primary caregiver. But the judge said the child would not be permitted to wear clearly female clothing in public. The child could choose to do so in private, the order said.

The ruling came as a shock to Smith. "I'm the person that knows this kid more than anybody in this world," she said. "It's like telling your kid who has a huge thing for being Spiderman – and that was allowed to have a Spiderman backpack, a Spiderman shirt, a Spiderman pencil and a Spiderman cup – and all of a sudden you come along and you take all of that away. And you give them a Batman cup."

In February, a second judge upheld the ruling, and also granted the father primary custody of the child, with Smith allowed limited access.

In September, a third provincial judge overturned the clothing restriction after consulting with a parenting expert. The child, said the judge, must now be provided with male and female clothing options and then can choose from these options.

Smith said the consecutive orders – all issued within a nine-month span – have taken a toll on the child, who is now five. "When my child was removed and placed with Dad, they internalised it and took it like they did something wrong. They were being bad because the judge doesn't like them to be a girl."

She plans to file a judicial complaint with the province, demanding that all legal representatives in Alberta – from judges to lawyers – be better trained on gender identity. "If they were properly educated and aware of the severe consequences and the turmoil this has had on my child, they could not ethically say it's in the best interests of the child."

Ron Hewitt, the executive director of Alberta's provincial court system, said judges study and refer to a number of sources of information to keep current on the law and other matters that apply to their role as judges. "Our court carries on extensive professional development for the judges of the court in all areas as appropriate," he said.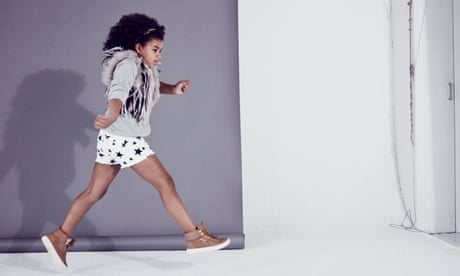 Transgender children: the parents and doctors on the frontline

While Alberta's justice minister, Kathleen Ganley, could not comment on the specifics of the case, she pointed to an amendment made last autumn to the province's Human Rights Act, which saw gender identity and gender expression added as prohibited grounds of discrimination. "This is now law, and we expect all Albertans to follow the law," she said in a statement.

Smith said her complaint – and the remedy she's demanding – will do little to help her in her ongoing court battle to regain custody of her child. But she hopes it will prevent other families from experiencing what she and her child have been through in the past year. "This has been so hard on my kid," she said, her voice shaking as she fought back tears.

"My kid then started talking about dying. At four, they didn't feel that the world wanted them to be a girl. That they were no good," she said. "My kid was asking me, mom, does it hurt to die, how can I die, where would I go when I die? Mom now that you know, when I die, grow me in your belly but grow me as a girl, not with a penis. Because now you know."