Amelia Gentleman in The Guardian

At what point does a dedicated doctor, with a lifelong commitment to the NHS, decide it is time to quit? For Dr Singh, 34, a junior doctor in general medicine, the moment will come when he is no longer able to pay his mortgage and childcare bills, a situation he expects to find himself facing sometime next year.

Dr Singh has worked in hospitals, with regular A&E shifts, for 10 years since qualifying, loves his job and describes himself as "the kind of doctor you'd want to see to your gran". But, having done an online calculation assessing how the Department of Health's new junior doctor contract will affect his household income, he believes he and his paediatrician wife face a 25% cut to their joint take-home pay, making life in London unaffordable. He plans to move into the pharmaceutical industry.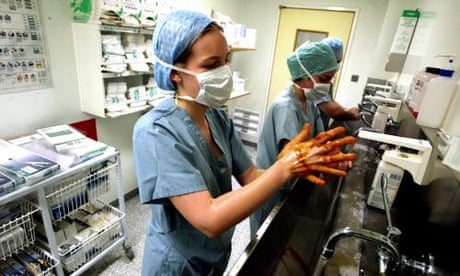 New junior doctors' contract changes everything I signed up for

Several of Dr Singh's friends have already left the medical profession to work as bankers and consultants in the City; others are considering emigrating to work as doctors in Australia or New Zealand. Most of them are dispirited by the proposed contract, but are more fed up with the daily stress of their work, annoyed that the long hours and considerable financial and personal sacrifices they make during their training are not appreciated, and they worry about the impact that dwindling morale could have on the NHS and its patients.

"I am not looking for parity of pay with my friends in the City. But if you can't afford to pay your mortgage or your child's nursery bills and you can't look after your child yourself in the evening or [at] the weekend because the government is proposing you should work those hours on a normal basis, you can't continue with that kind of life," he says, asking for his full name not to be published to avoid annoying his employers. "I am a very valuable resource to the NHS. I do work incredibly hard, I really enjoy looking after my patients and I get immense satisfaction from it. I have an absolute commitment to the NHS but I can't sacrifice my entire family for that. I have to put a roof over my son's head."

Junior doctors will be balloted to decide whether to strike over a radical new contract imposed on them by the Department of Health, which redefines their normal working week to include Saturday and removes overtime rates for work between 7pm and 10pm every day except Sunday. The government says the changes will come with a rise in basic salary, higher hourly rates for antisocial hours and will be "cost neutral" – but doctors believe this change could reduce salaries in some areas of medicine by up to 30%. The British Medical Association (BMA) argues that it is "unacceptable that working 9pm on a Saturday is viewed the same as working 9am on a Tuesday".

It is unusual to hear doctors getting angry and this swell of rage is disconcerting. A social media campaign means their voices have begun to be widely heard over the past week. If the effects of the government's austerity drive on care workers, for example, have gone largely unnoticed, the seething protest from this powerful group looks set to be harder to ignore.

Most junior doctors are smart enough to know that they will have to work hard to persuade the public that they are a genuinely needy section of society. A perception of doctors as well-paid professionals has stuck and even a semi-attentive observer knows that the harsh 100-hour-week working pattern that used to characterise medical training has been abolished.

What most people outside the medical profession are probably unaware of is that you aren't just a junior doctor for a fleeting period after qualifying; this makes up a substantial chunk of your career – sometimes a decade, and often stretching late into your 30s. Basic salaries start at around £23,000 and are enhanced by various complicated supplements, including the antisocial hours pay that is set to be cut. Because medical training takes longer than other degrees, most junior doctors have large amounts of student debt and are expected to continue paying for the exams as part of their ongoing training, in addition to putting in large amounts of unpaid study time and paying out monthly professional payments to the General Medical Council (GMC) and the BMA.

Few people chose to go into medicine for the money, but this contract has triggered a surge of resentment about how much harder doctors work for less money than their equally ambitious and well-educated peers in other fields.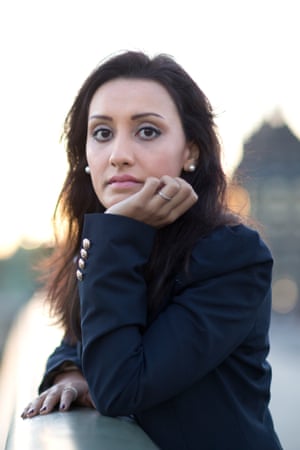 Radiologist Anushka Patchava says she will have to quit the profession if the proposals are implemented. Photograph: Teri Pengilley for the Guardian

Anushka Patchava, 29, a radiologist who qualified in 2011 and has at least two more years as a junior doctor before she graduates to being a consultant, plans to switch careers and is midway through a rigorous interviewing process with two management consultancy firms. She is fed up with the hours and the current pay and is despondent at the prospect of getting a substantial cut to her salary. She earns £31,000, which includes a 40% supplement to her basic salary, to compensate for the antisocial hours she works. Once the new contract is imposed, she thinks she will see this reduced to £27,000 or £28,000 and she expects the hours she works will become even more antisocial. She campaigned for David Cameron in May's general election, but has subsequently rescinded her membership of the Conservative party in protest at the contract.

If she gets the management consultancy job, Patchava will quadruple her salary on day one. "It's horrific, isn't it?" she says. She doesn't consider herself to be materialistic and, in normal circumstances, would not want to leave a job she loves, but the level of needless daily stress has become wearisome and she is constantly aware of lack of morale among her colleagues.

"Going into work is a struggle – you have to psych yourself up. You're so short staffed that you can't offer patients everything you want to offer them. There aren't enough doctors to fill the posts that there are available now, even before the contract is brought in," she says. "We are not supported and morale is low. You work really long hours, taking decisions that impact on people's lives and, at the same time, you're worrying whether your pay check is going to be enough to cover your bills."

The daughter of two NHS surgeons, Patchava has an deep-rooted sense of loyalty to the NHS, but her parents understand the pressure she is under and why she wants to leave. There are no perks; she has to buy expensive food and coffee from the hospital cafe and pays £12 every night shift to park in the hospital car park. She calculates that, once the long hours are factored in, she earns about £10 an hour, so these costs are not negligible. As junior doctors, her parents used to get free food and free accommodation. Four of her closest friends from Cambridge, where she studied medicine, have already left to work in the City. "One of them got a gold medal in medicine, for being top of the year, but they dropped out for exactly these reasons."

These are not alarmist stories being spread by campaigners. Even the Conservative MP and doctor Sarah Wollaston, who chairs the Health Select Committee, knows about the brain drain – her daughter has left the NHS for Australia. Now she, her husband and eight of their friends work in a hospital where they have yet to meet an Australian junior doctor in the casualty department. "It is staffed almost entirely by British-trained junior doctors,"Wollaston wrote this week.

Patchava worries about what will happen when she wants to have children and has to organise childcare for the irregular hours. Another aspect of the new contract is that parents who take time off to look after their children will no longer see their pay rise automatically while they are on leave. People who take time out of the medical training system to do research will be similarly penalised. Other changes include the removal of a supplement paid to those going into general practice, to match those working in hospitals, which doctors believe could see trainee GPs losing a third of their pay.

"I don't have a luxury lifestyle, but I don't think I could support children with that money and those hours," Patchava says. "The NHS runs on the philosophy of altruism. Everyone comes in an hour early and stays late to make sure the work is done. We love the NHS, but this has been such a kick in the teeth. I'll have no hesitation about taking a job elsewhere."

This sense of mismatch between the commitment put in and reward taken out is widespread. "I'm 30 years old, live in a friend's flat with three other people, don't own a car and have still got thousands of pounds of debt," writes one junior doctor in an angry email. "My friends outside of medicine have bought houses, have children and the majority have their weekends and evenings for themselves. On top of my '48 hours a week', I teach and lecture in my free time, attend courses (which we have to fund), study and do everything I can to be a better doctor. I love my job – I couldn't imagine living with myself if I left. However, the prevalence of locums and holes in the rota, overstretched stressed GPs and A&E staff make the atmosphere toxic. We miss weddings, funerals, birthdays. Relationships are lost, friends estranged, all because we love our job."

Foiz Ahmed, a junior doctor in emergency plastic surgery (who is grappling with £30,000 debt) argues that the new contracts will strike a pernicious blow to the NHS and patient safety. "This isn't just about salaries, although of course a 10-30% pay cut is unmanageable for most of us. Let's ignore the fact that I used to earn more an hour while working for a mobile-phone company as a student ... With the continued denigration of public perception of doctors, there is a sustained attempt to make the NHS fail. A demoralised workforce performs less efficiently, and a less-efficient system can be broken up and sold to private firms."

The Department of Heath insists these fears are misplaced. "We are not cutting the pay bill for junior doctors and want to see their basic pay go up just as average earnings are maintained. We really value the work and commitment of junior doctors, but their current contract is outdated and unfair."

Junior doctors are not convinced. The GMC had 3,468 requests for a certificate of current professional status, the paperwork needed to register to work as a doctor outside the UK, in the 10 days since the new contract was announced; usually it processes 20 to 25 requests a day. Partly this was the result of a concerted online campaign to get junior doctors to apply as a way of showing their anger. But some doctors, such as David Watkin, 30, a paediatrician based in Birmingham, truly intend to leave if the contract is imposed. Watkin recently returned from a year working in New Zealand, has stayed in touch with his employers out there and is confident that there will be a job for him.

The day-to-day stress Watkin experiences in Birmingham, which is mainly the result of standing in for unfilled doctors' shifts, was absent in New Zealand. "But stress is not really the issue," he says. In New Zealand, he says he felt more looked after, with meals paid for and professional fees covered by the hospital.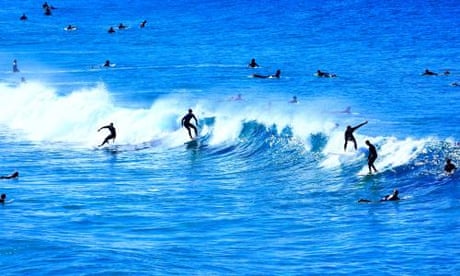 Would I be a fool to return to the NHS on the new junior doctor contract?



"Here we feel very under-appreciated by the government and the Department of Health. We have sacrificed a lot – years of training and extra hours studying outside of our work. We have moved around the country every six months to go where our training jobs send us, with no say in where we go, so it's difficult to settle anywhere and hard to buy a house. We, as a body, are feeling under attack; it feels like any concerns we raise are being misrepresented with hospitals portraying us as just wanting more money."

At 30, he still has about £9,000 in debt (down from about £30,000). He has done seven years as a junior doctor already and has another four to go before he becomes a consultant. "I worry that this is going to lead to an exodus of doctors, and I worry about the pressure that this will put on those who stay – and on patients. I had a work-experience student with me this week; it feels harder to come out with a positive line about why they should do it."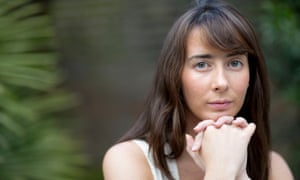 Holly Ni Raghallaigh: 'I worked very hard and put myself in a lot of debt to get here.' Photograph: Teri Pengilley for the Guardian

Holly Ni Raghallaigh, 29, a trainee urologist, is planning to go to Scotland (which, like Wales, will not impose the new contract). She has been pushed to the brink of bankruptcy by the cost of her training, and doesn't feel able to take a pay cut. With five more years as a junior doctor, she doesn't think she could afford to continue if her pay is reduced.

"I worked very hard and put myself in a lot of debt to get here," she says. At one point she had to pay for a urology course ahead of an exam and was so overdrawn that she missed two consecutive monthly payments to the GMC, was temporarily removed from the medical register and subjected to a large fine. She estimates she has spent £5,000 on mandatory surgery courses and exams during surgical training; she is paying back her remaining £10,000 of student loan at a rate of £450 a month. Once her rent in London and her monthly subscriptions to the Royal College of Surgeons (£50), GMC (£40) and BMA (£18) are paid, she has nothing left. It isn't possible to save towards a deposit on a flat.

"Every single time I found myself in my overdraft or having to borrow petrol money or forego a flight home to Ireland to book a course, or every weekend I spent working as a locum to fund my education – I would do it all over again," she says. "I adore my job and, honestly, working in the NHS is all I have ever wanted to do. And, for the record, I am grateful to the taxpayer who has put me here." She says she hopes the tales of difficulties she found "embarrassing and demoralising" make people understand the financial pressures junior doctors face. "I don't want it to sound like a sob story. I could have managed my finances better, but I had no money."