Sean Ingle in The Guardian


A couple of days ago I asked a UK Sport insider why more athletes do not go public with their concerns. "Put yourself in their shoes," came the reply. "One path is potentially well rewarded. And then there's another that comes after speaking out. If you are a rational person, do you want to travel down the road of a Brian Cookson or a Jess Varnish? There is a massive disincentive to rock the boat."

One can see their point. Cookson, having enjoyed a long career in sports administration, is now president of the UCI, earning £235,000 a year. Varnish, having spoken out about the problems in British Cycling – and having been largely vindicated – finds herself marginalised and ostracised. At 26 she also knows her career in elite sport is probably over. What would you do?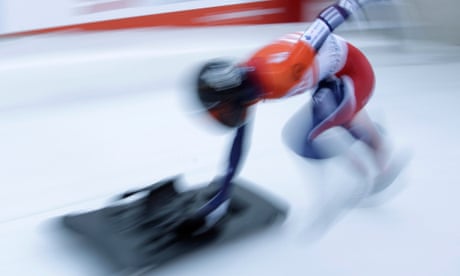 British Bobsleigh team told: keep quiet about bullying or miss Olympics




Of course not every complaint is serious or justified. And nor is elite sport a place to hold hands round the campfire and sing kumbaya. But in a week where fresh and disturbing allegations about bullying in British Bobsleigh and child abuse in British Canoeing were heard there is an urgent need to tilt the balance in favour of whistleblowers and honest brokers.

Indeed, lost amid the flurry of reports into British Cycling last Wednesday was the damning verdict from the financial accountants Moore Stephens on UK Sport's whistleblower policy. In their view it was inadequate: it needed to be "more robust", "encourage a culture of openness" and "provide statutory protection from unfair dismissal for making a protected disclosure". The question is how.

The main problem is that a vast amount of power lies with UK Sport and the heads of each sport – and very little with the athletes, who are subject to an annual review whereby their lottery money can be cut or stopped completely.
"Player power" is often heard of in football but for those in Olympic sports the power dynamic favours coaches and administrators – which hardly encourages athletes to question them.

One coach recently told of an athlete who made some modest but justified criticisms of his sport. A few months later his lottery funding was trimmed. Perhaps it was coincidental but his fellow athletes took away a lesson: he rocked the boat and lost out. As the coach explained: "A lot of signals are sent to people to say don't misbehave and I am troubled by that. No one is saying that bullying and other such behaviour is widespread but there is an environment that does not allow enough checks and balances."

One can imagine how vulnerable this leaves the athletes. One false move and their livelihood is toast. It does not help that Olympic athletes do not really have a strong union. Nominally there is the British Athletes Commission, which represents 1,400 Olympians and Paralympians, but few believe it has enough resources or independence to be as effective as it needs to be.

There is another factor at play, too. Many athletes want to stay in sport, either as a coach or administrator, when they quit the field of play. For those who pick up a reputation as a troublemaker the stink is hard to shake. As the former British bobsleigher Henry Nwume, who spoke to the BBC last week about problems inside his sport, told me: "You have everything to lose by talking. Athletes know that they run the risk of being attacked, discredited and blackballed. And that continues even after they retire. They fear positions that might have been opened for them will be closed. And they will become persona non grata."
Whistleblowers also know their accounts are likely to be belittled by athletes inside the system. This is not necessarily malicious. Coaches tend to treat potential medallists better: one I spoke to admitted he was seen as a "golden child" by his performance director and never received – or even saw – the abuse that many of his friends got. So when Sir Bradley Wiggins or Sir Chris Hoy is asked if there was anything wrong with British Cycling, perhaps one should not be shocked when they say no.
One potential solution, put forward by Baroness Tanni-Grey Thompson's duty of care review in April, is for an independent sports ombudsman – or duty of care quality commission – which is separate from UK Sport, to "maintain public confidence that sport is conducted ethically". To me that makes sense. But change also has to come from within.

UK Sport deserves praise for lifting Britain from 36th in the medal table in 1996 to second in Rio last year. There are many smart people in the system, too. But it surely knows now that its tunnel‑vision focus on winning can breed the type of performance director or head coach who knows the main performance indicator is medals and so puts athlete welfare lower on the list of priorities. It does not help when UK Sport's chief executive, Liz Nicholl, insists that "99% of this system is working really well" when increasingly the evidence suggests otherwise.
The best organisations do not just challenge themselves to be better. They allow themselves to be challenged in turn. In fact, they welcome it because they know being open and subject to rigorous examination helps them improve. Next month Katherine Grainger, a ferocious competitor with vast intellect, takes over as chair of UK Sport. How she responds to the mounting issues of athlete welfare, whilst keeping standards high, will surely define her tenure.