Eva Rausing's story is part of the white noise of the age
The law bows to wealth, and is vicious to the ordinary.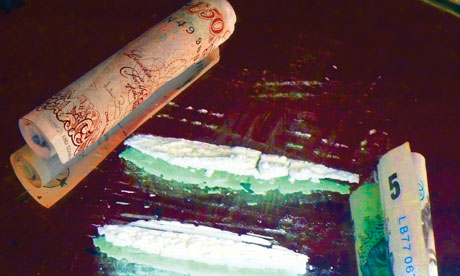 Eva Rausing, a rich, attractive and insatiable drug addict, died in mysterious circumstances in a wedding cake mansion in Belgravia, like a Tatler story gone wrong. Two things are interesting, beyond the natural cognitive dissonance of a "woman with everything" being exposed, in the end, as having nothing. Her death thwarts the populist fantasy of what great wealth should do – that is, bring joy: those photographs of Rausing in Barbados, haunted in a synthetic paradise, shake the basic assumptions of an acquisitive society. These assumptions are a fiction created by the fiction pedlars of advertising – products bring happiness, therefore the ability to amass them must bring happiness too – and they are all junk.
First were her donations to
Mentor
, a charity that, among other things, assists the parents of drug addicts in caring for their grandchildren. With her husband and heir to the Tetra Pak packaging fortune, Hans Kristian Rausing,
being treated in hospital for alcohol withdrawal
following his arrest on suspicion of her murder, this is presumably what will happen to her children, and so it was a gift of extraordinary prescience and wistfulness.
Whether drug charities should accept financial aid from active drug addicts – Rausing was, for a time, on the board of
Clouds, a rehabilitation centre in Wiltshire
– which may "enable" the fantasy that their lives are purposeful and functional, is a complex question, but it is easily answered by the woeful underfunding of drug treatment in Britain. If I were the chief executive of a drug rehabilitation charity when Eva Rausing walked in with her golden money, I would take it.
Then there was her arrest, in 2008, for trying to take drugs (10g of crack cocaine; 2.5g of heroin; 2.35g of diethylpropion) into the US embassy in London's Grosvenor Square, where she was going, of all things, to a party. The police then searched her car and mansion, where they found 220mg of diazepam, 5.63g of crack cocaine, 2.9g of heroin and 52g of cocaine. And this, in public terms, is where the narrative of Eva Rausing swerves off into something more tragic and depraved than a solitary death.
If an obsessive drug user from anywhere other than Belgravia – or Knightsbridge, or Mayfair – were caught with 52g of cocaine, prison would be a likely outcome. But not for Rausing. Her lawyer corresponded with the Crown Prosecution Service, and Prince Charles, a global expert in the magical power of prestige to soothe any practical problem, said she deserved a second chance. The judiciary bowed to wealth: no charges were brought against the Rausings. Sir Ian Blair, then the Metropolitan police commissioner, was furious, and said the decision not to prosecute "reminds me of the 19th-century legal comment often attributed to Sir James Mathew: 'In England justice is open to all – just like the Ritz.'"
But compared with the protestations of the Rausings' expensive lawyers and the foolish belief in the inherent goodness of wealth, Blair's complaints were a feather on the wind.
No one should go to prison for drug possession. The criminalisation of drug addiction is infantile and, no matter where you stand on the exhausting weakness v disease debate, it does not work. This month the justice secretary, Kenneth Clarke,
told the Commons home affairs select committee
that we are losing the "war" on drugs, that we are even going "backwards" – but none of this evidence of 30 years, he says, is an argument to change the law, and he will not, luckily for drug addicts, "despair".
His bouncy politician's optimism aside, he did not address the dramatic cuts in drug and alcohol rehabilitation, and charities' grave doubts over the viability of the government's new total-recovery-or-bust strategy, at all. Drug addiction is a criminal matter (for most) and there it is – more junk.
The government's lack of understanding of the reality of drug addiction, its wonky road of false dawns and thwarted hopes, can be summed up in the following quote from its strategy document. The government seeks a "transformation from a system that has concentrated on engaging and retaining people in treatment to one that is capable of delivering recovery outcomes … we must go further than merely reducing the harms caused by drug misuse, and offer every opportunity for people to choose recovery as a way out of dependency". It is another beard for cuts and privatisation, and another feather on the wind.
So this is the oldest story – of the law's viciousness towards the ordinary, and its polite reticence towards the wealthy, and it feels like the white noise of the age. The dialogue against the poor, the unemployed and recipients of welfare is rising to a scream under this coalition government, and it is producing a criminal justice system to match: with so many feckless you need at least the appearance of muscular punishment.
I read again yesterday of
Nicholas Robinson
, the student jailed for six months for "looting" a £3.50 bottle of water during the riots last year, and the
evening and weekend courts planned for the Olympics
, so justice can be swiftly meted out. We are segueing, in all the details, towards a darker age. Eva Rausing was unlucky, but her death tells not how similar the rich and poor are in essence, but how different.